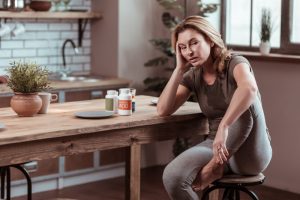 You're probably not an expert at the technology of air conditioning systems. We don't expect you to be—it's a large field and it takes years of training to handle the extensive work involved in AC repair, installation, and other service work. We understand if you look at the stats on an air conditioner and feel a little bewildered. For example, what does a "5 Ton 15 SEER/11 EER R-410A refrigerant unit with a scroll compressor" mean?
There is a lot to unpack with that single example, but in this post, we're going to look at the efficiency rating specifically, which is the "SEER" listed in that confusing set of stats. People shopping for a new air conditioning installation in Colorado Springs, CO, are often most interested in how energy-efficient an AC is. They want a system that will provide cooling but also lower energy use. A good goal, but navigating efficiency ratings can be tricky.
SEER Is "Seasonal Energy Efficiency Ratio"
There are two efficiency ratings on an air conditioning system, SEER and EER. SEER is an acronym for seasonal energy efficiency ratio, and EER is the same but without the word seasonal. Both are ratios of the amount of cooling a unit can put out (measured in the amount of heat drawn from the indoors) against the amount of electricity consumed. The difference between the two is how the measurements are made. EER is done as a single test under set conditions; SEER is done over a range of temperatures and humidity levels to get a sense of how the air conditioner performs over an entire cooling season.
SEER is the stat you'll pay the most attention to, since it provides you an idea of what to expect over a summer of AC operation. The higher SEER, the more efficient the system. SEER is always higher than EER.
What Is Considered "Good" SEER?
For an air conditioner to receive the ENERGY STAR label from the Department of Energy, it must have at least 15 SEER. It wasn't too long ago that the minimum was 8 SEER, so going with a 15 SEER system is almost twice as efficient as older air conditioners! If you have an ENERGY STAR-certified air conditioner, it's got a good SEER rating. Yes, SEER can go into the 20s, although higher SEER means a more expensive system. Whether a high-efficiency system is the best choice for your home is something your HVAC technicians can help you with.
SEER Is Maximum Performance
Something important to keep in mind: an air conditioner will not always run at its SEER rating. SEER is its maximum performance. Often, it will perform at lower efficiency. We want homeowners to know this because high SEER is not a guarantee of instant money-savings. If you have amateurs install your AC, that high SEER may go completely to waste because the air conditioner isn't right for your needs. The best way to see you have an air conditioner with a SEER rating that will work for you is to call our professionals to handle the installation.
Robbins Heating & Air Conditioning serves Colorado Springs and the surrounding area. Call us for help when you're ready for a new AC.