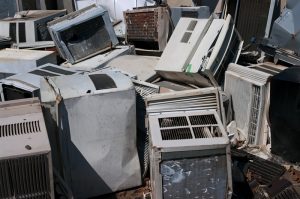 The second half of summer is when you are more likely to encounter a malfunction with your air conditioning system. This makes sense, as the AC has been hard at work for at least a few months, and wear on the system can cause small problems to start to worsen. (Another reminder about why spring air conditioning maintenance is so vital.)
If you have a large-scale air conditioning failure at this time of year, you'll probably face a big question: When do you need a new air conditioning installation in Colorado Springs, CO, and when can you continue with your current system for a few more years, investing in an occasional repair? It's not always an easy question to answer, and it's one you should never rush to answer. You'll need more information as well as the assistance of skilled HVAC technicians.
We'll explore more about this question below, but please call our team to examine your broken AC and see what the best path forward is.