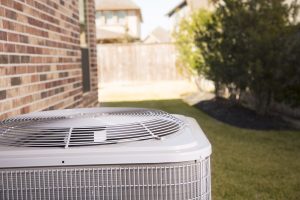 A piece of machinery that's covered with a layer of grime and dirt won't run as well as when it's clean. That's just a basic fact. When it comes to your air conditioning system, a layer of dirt and grime almost anywhere on it is bad news. For example, dust along the indoor evaporator coils can quickly cause the AC to lose energy efficiency and ice to develop along the coils.
But you may not have considered dirt and debris on or around the outdoor cabinet (the condenser) as a problem. The condenser is located in a place on your property where it doesn't attract much attention, since it's not the most attractive piece of machinery. Many condensers are placed behind fences or barriers for this reason. And because the condenser is outdoors, it's easy to think that it's impervious to elements, and if it gets dirty or leaves or branches grow close to it, it's not that big a deal.
But a dirty or obstructed condenser cabinet is a problem. If you've noticed trouble with your AC at this late part of the season and don't know why, check the condenser. If it's covered in dirt or obstructed in some way, this may be why you're having AC issues.