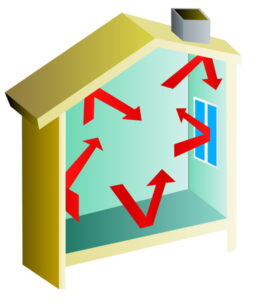 This is one of the long-running troubles that multi-story homes experience. Heat rises, so when trying to heat a two-story home, heat moves up to the second floor and begins to concentrate there. It's natural during the winter season for the upper floor to become too stuffy whenever the furnace is on for long enough.
It's a tricky dilemma: you want the first floor of your house to become comfortable, but when you run the furnace long enough to provide the lower floor with that comfort, it means extra heat gathering upstairs. Not all homes will encounter this problem, but if your house is experiencing an overheated second floor, what can you do about it?
There are different options, and which one works depends on the situation in your house.