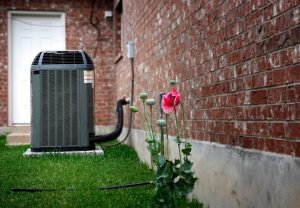 Many of the larger investments and devices you own are things you know how to care for. You may keep your phone in a case to protect it from cracks and scratches. You might have an antivirus running on your computer—and if you're a real pro, you may even clean the fan. Hopefully, you take your car in for service every few months.
Your air conditioner, another investment in your home, your health, and your comfort deserves the same treatment. Today, we want to overview some of the best practices for those who know that an air conditioner in good condition will last for longer (or those just learning this today!).
Schedule Regular Tune-Ups
An air conditioning tune-up is a professional maintenance service that allows for a complete inspection of the system and some adjustments here and there. Technicians will measure refrigerant levels, check for electrical damage, and more so that you can find out what's wearing down and what needs urgent repairs.
After a tune-up (and after making any necessary adjustments), many people notice a difference.
Lower bills
Better performance
Fewer system breakdowns
The best part is that many companies offer maintenance plans that make it easy to get annual tune-ups for your heater and air conditioner at a low cost. But some maintenance tasks are up to the homeowner.
Keep the Area Outside Clean
The outside condenser unit is the part of your air conditioner that can run into the most severe problems—and it's located outside amongst the elements. The cabinet is designed to protect against weather damage—to an extent—but even a bit of dirt can have a major effect on the way your system runs (something technicians should clean during a tune-up).
Be sure to keep the area around the outside unit of your air conditioner clear, free of debris and shrubs that can block warm air from moving out of the system. The system needs to release heat, and any blockage can be a major detriment.
Don't Ignore Problems
When you suspect trouble with your air conditioner, don't ignore it! This is a sure way to wear down the components of your system even more. It may seem as though you're saving money by waiting for longer, but this simply isn't true! You're likely paying higher energy bills and you'll pay much more for repairs when the system breaks down completely.
Change the Filter
Finally, be sure you change your air filter every 1-3 months! Your air filter may not seem like it has any effect on how your air conditioner runs, but it does—big time. When a filter is all blocked up with dirt and debris, air cannot flow through the system the way it's designed to. That means that your air conditioner quickly wears down. If you want to keep your air conditioner in the best condition possible—preventing damage to the unit and maintaining airflow—this is an invaluable step.
Get your air conditioning tune-up in Colorado Springs from the helpful team at Robbins Heating & Air Conditioning.