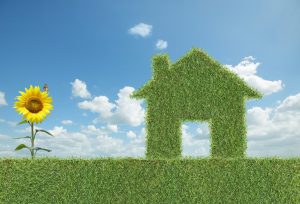 Shopping around for new heating or AC equipment may prove tiresome, and some homeowners just resolve to buy whichever system best fits into their homes and budgets. However, this could prove problematic in terms of long term savings.
New energy-efficient models of central air conditioners, furnaces, boilers, heat pumps, and ductless systems are simply made better. You'll get your money's worth from the right high-efficiency equipment, and we'll show you why in the guide below.
#1: Energy Savings
The biggest appeal of energy-efficient air conditioning and heating is the long-term savings possibilities. Think about how often you use your heater in the winter. If your heating system is several decades old, it may only run at about 60%-70% efficiency. (An AFUE of 60 means that a furnace uses about 60% of the energy it takes in for heating, while 40% is wasted.) But today's heating systems often exceed 90 AFUE ratings.
Of course, savings vary quite a bit based on how often you use your air conditioner or heater. But upgrading to high-efficiency HVAC equipment could save you hundreds of dollars per year.
#2: Ease of Use
Today's air conditioning and heating equipment may be compatible with exclusive smart home technology, allowing you to control the temperature of your home no matter where you are (and a whole lot more).
Ask your technician about upgrading to a smart thermostat when you replace your heating and air conditioning equipment with energy efficient systems. You may be able to adjust fan speeds and heat output. More importantly, a smart thermostat learns your schedule to automatically adjust the climate, and you can change the temperature from your smartphone.
#3: Environmental Friendliness
Concerns for the environment have been a driving force in new standards for air conditioning and heating system manufacturing. Because they use less energy and fuel, modern HVAC systems have a smaller impact on the earth. We cannot all afford solar energy, but high-efficiency AC and heating equipment can make a difference too.
#4: Reliability
The reliability of your new air conditioning and heating system is of utmost importance for your year-round comfort. New high-efficiency motors, electronic controls, and other state-of-the-art technologies mean that your comfort system runs better than ever.
Variable speed blowers, for example, can change speeds, rather than simply turning off and on at 100%. This means the fan can cool or heat a room completely, keeping temperatures within one or two degrees of the thermostat setting without leaving hot or cold spots.
#5: Financing May Be Available
We understand that furnaces and AC systems are costly, and you may put off installing a more efficient system simply because you want to save the money for now. However, there might be options available to make it easier. Financing an air conditioning system or heater can alleviate much of the burden of purchasing a new system. Ask your local contractor whether financing may be available upon approval.
Call Robbins Heating & Air Conditioning for air conditioning and heating system replacement in Colorado Springs, CO and the nearby areas. Ask about our financing options.