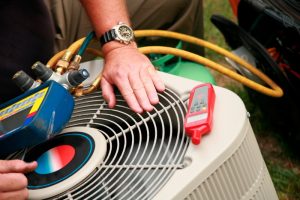 We're here to help you out with your AC problems no matter when they strike or how bad they are. For us, air conditioning repair in Colorado Springs, CO, is just what we do—and we are prepared 24/7 to see that your family stays comfortable and safe.
Not all AC problems have the same level of severity, although it's not often easy for a homeowner who isn't an HVAC professional to determine how bad the situation is. When in doubt, always call professionals to diagnose and fix a problem with your AC. Even if it was a basic issue, you'll still be glad you got expert assistance rather than ignore the trouble or have an amateur tinker with it. (You are included in that "amateur"!)
Below we've presented a range of AC problems and their severity. We don't mean this as a rock-solid diagnosis, but a way to help you grasp how urgent a problem is, when troubleshooting is still a good idea, and when it's time to bring in the pros for repairs or a replacement.