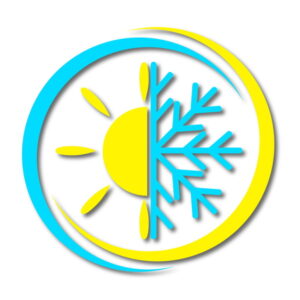 As we move into the fall, you'll start to think about heating your home. This may be the year when you replace your current central heating system with a new one. If this is the case, you may be considering a heat pump in Colorado Springs, CO. Heat pumps handle the job of both heating and cooling a house, making them a good option if you're looking at replacing an electric furnace and an air conditioning system.
But you may have heard the heat pumps aren't up to handling extremely cold temperatures like the ones we get here in Colorado Springs. A heat pump in heating mode draws heat from outdoors and moves it indoors, and so conventional wisdom says a heat pump can only work efficiently in milder cold climates. Is this true? Is a heat pump just not viable in our weather?
There is some truth to this…
A heat pump operates like an air conditioner that can reverse the direction it runs so that it can either move heat out of the house (cooling) or move heat into it (heating). There's always some heat energy outside, no matter how cold it gets, but the standard heat pump will struggle at extracting enough heat when the temperature outside drops below 40°F. This is because the refrigerant moving through the outdoor coils is approximately 40°F, so it won't evaporate and absorb much heat if the temperature of the air around it is lower than this. In extreme cold conditions, a heat pump will become expensive to run.
…but there's good news as well
We mentioned conventional heat pumps above. These standard air-source heat pumps are the types installed in warmer climates. But the technology of heat pumps has advanced to the point that special cold climate heat pumps now exist that can get around these problems. 
A cold climate heat pump is capable of operating efficiently at temperatures down to -20°F. What allows them to do this is a combination of features such special cold-weather refrigerants that have a lower boiling point than standard refrigerants so they pull more heat from the air; compressors that switch to operate at higher speeds during extreme cold; increased compressor capacity; and adjusted compressor configurations. None of these changes affect the cooling mode of the heat pump—a cold climate heat pump will still work just as well in cooling mode as a standard heat pump.
Go ahead and consider a heat pump!
Long story short: yes, a heat pump can meet the comfort needs of a home in Colorado Springs, and we definitely suggest you look into one as a potential new system. Please keep in mind that you'll want our professionals to come to your home first and find out the best type of heating system for you—heat pumps aren't ideal in all situations, and we want to make sure you end up with the heater that will meet your comfort demands and match your budget. 
Robbins Heating & Air Conditioning serves Colorado Springs and the surrounding area. Contact us today to learn more about your options for a new heating system this fall.