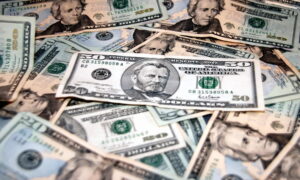 Plenty of locals enjoy the wintertime in Colorado Springs. For many, it's their favorite time of the year. But no matter how much you enjoy the winter, you still need a warm house through the season, and keeping a house warm can get costly.
It doesn't have to be too costly, however! We've put together a few tips for lowering your big heating budget from last year to one that's more manageable. 
Schedule Fall Heating Maintenance
This is the top tip for a reason: maintenance is the best way to ensure not only lower-cost heating during winter, but also heating that's safe and dependable. When you sign up for our Residential Energy Savings Agreement, you'll have our experts come to your house during the fall and give your heater a thorough tune-up and inspection. The cleanings and adjustments we make will prevent the heater from declining and costing more to run each year. Maintenance has many other benefits, so please cross this off your to-do list as soon as you can.
Lower the thermostat, don't raise it
This goes against your instincts: when it's cold outdoors, you want to raise the thermostat to ensure your family stays warm. But setting the thermostat in the high 70s or in the 80s is a massive waste of energy, and it will make the house miserably stuffy as well. Lowering the thermostat when you get too hot isn't a great idea either, as you'll just end up yo-yoing back and forth. We recommend you lower the thermostat to 68°F and put on an extra layer of clothing. This steady daytime temperature can help save around 20% compared to high settings.
Reverse those ceiling fans
If you have ceiling fans, did you know you can put them to work in cold weather as well? Look at the base of the ceiling fan and locate its toggle switch. Change the switch's position so the blades will rotate clockwise (as seen from below). When a fan spins in this direction, it pushes heat down into the room, which helps for faster distribution of warm air. 
Make sure vents aren't blocked
You may hear advice about closing off vents to rooms you aren't using, but don't do this. It can end up damaging the HVAC system and will make it waste power. Check that all vents are unobstructed. You may even want to shift furniture around to allow for better airflow. Keep unused rooms open if you don't have a zone control system so the heated air going to those rooms will move out to the rest of the house. 
Replace a heater that's too old
A heating system that's more than 15 or even 20 years old is likely starting to waste power. Take the time during the fall to have professionals evaluate the old system and suggest if it needs a replacement. A new heater is an investment in many years of lower heating costs. 
We're the local Monument, CO, HVAC contractor that can ensure you enjoy heating through the winter that's safe, reliable, and cost-effective.
Call us today for help with your heating this coming winter. Robbins Heating & Air Conditioning serves Colorado Springs and the surrounding areas.