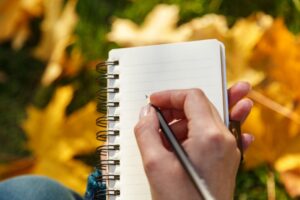 September already! Although fall doesn't officially start until later this month (September 22 if you want to mark your calendar), everyone knows that September signals the time to get ready for cooler temperatures. The march toward winter weather has started. And we can think of no better way to use your September than to schedule regular HVAC maintenance in Colorado Springs, CO with us. 
Routine HVAC maintenance should be done twice a year: first in spring to prepare the air conditioner, and second in fall to prepare the heater. We experience tough winters in Colorado Springs, and the heating system in your house needs all the help it can get so that it will provide you and your family with all the heat you can get. 
Heating Maintenance—As Necessary As It Comes!
There's no residential building code requiring you to have professional heating maintenance done each fall. But we consider this as close to a mandatory requirement for home heating as there is. We're local heating experts and know the enormous benefits of regular maintenance. It not only helps save time and money, it can save lives. 
The Biggest Benefit of Heating Maintenance—Safety!
We mean it when we say that regular heating maintenance can save lives. Most homes in Colorado Springs use natural gas heating systems for winter warmth. Although natural gas furnaces are built to exacting safety standards, no furnace can be 100% safe all the time. The best way to ensure your furnace runs at maximum safety is with maintenance. 
When our technicians come to your house for fall maintenance, they give the furnace a complete safety inspection along with tests to see that it isn't in danger of leaking carbon monoxide or creating combustion hazards. If we do find any potential safety hazards, we'll alert you and explain the next steps necessary to either repair the furnace or, in the case of an older heating system, have a new one put in place. We want you to enjoy a worry-free winter with your gas furnace. 
The Other Benefits of Heating Maintenance—There Are Plenty!
Keeping you safe makes maintenance worth it just on its own. But you receive many other benefits from these annual inspections and tune-ups:
Stop rising heating costs because of deteriorating and dirty equipment

Prevent the majority of repairs

Keep the equipment warranty in force

Extend the potential service life of the heating system
Maintenance rolls together safety, efficiency, performance, longevity, and consumer protection in a single package. You don't want to miss out on any of this. 
Residential Energy Savings Agreement—Join Today!
We make maintenance accessible and extra-rewarding for our customers through our special Residential Energy Savings Agreement. When you sign up for the agreement, you'll have precision tune-ups and inspections for your HVAC equipment. You'll also receive these special bonuses:
15% discount on repairs

Priority customer status

Inflation protection

24-hour emergency service

No overtime charges

We call you to schedule so you won't forget
Robbins Heating & Air Conditioning serves Colorado Springs and the surrounding area. Get on the fall maintenance schedule today when you sign up for the Residential Energy Savings Agreement.