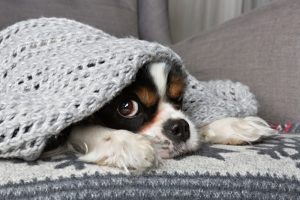 Here in Colorado, we depend on our heaters a lot. Winters are cold and snowy, and your heating system is the only thing standing between you and extreme discomfort throughout the heating season. That is why you want–or, rather, need–your heater to be there for you night and day, functioning effectively, reliably, and efficiently. Of course, even the best heating systems are operating on finite lifespans. At some point, you'll find that you need to replace your heater.
The key is not to make your heater last forever, but to ensure that you get the longest period of service possible from that heater–without sacrificing its performance quality. Today we're going to discuss ways in which you can extend the life of your heater to do just that. Keep these tips in mind, and you should be able to enjoy a very fruitful relationship with your heating system for many years to come. And when you do need any heating services, including boiler, heat pump, ductless mini split, or furnace service in Fountain, CO, just give us a call!
Change Your Air Filter
If you use a forced air heating system, like a furnace or heat pump, then you are definitely going to want to keep up with your air filter changes. The standard air filter in these heating systems is really not there to boost indoor air quality throughout the house, as some homeowners mistakenly believe. They are there to protect the heaters themselves.
Typically, these air filters requiring changing every 1-3 months. Changing them is simple, the filters are cheap, and this is the most effective way in which you yourself can prevent problems from developing with your heater. Don't let increased airflow resistance due to dirty air filters put your system or its efficiency and performance quality at risk!
Report Problems Promptly
You know what is not going to solve any potential problems with your heating system? Waiting and waiting to report them to your heating service professionals. Say that you're taking a hike and you twist your ankle. Are you going to continue hiking every day on that injured ankle, or are you going to do whatever you can to heal it up properly so it gets back to 100% as soon as possible?
When you force a heater to continue working despite the fact that it is exhibiting signs of operational problems, you are greatly increasing the chances of serious damages to that system. Remember, your heater does not need to break down entirely before repairs are justified. Schedule them at the first sign of trouble, and your heater will thank you in the end.
Schedule Routine Maintenance
There is simply no better way in which to keep your heater in great working condition than with professional, annual maintenance. It doesn't matter if it's a furnace, a boiler, or a ductless mini split. These systems need to be tuned up on a regular schedule if you're hoping to get the best performance possible for as long as possible.
A professional tune-up is a very thorough service, and it is not one that a novice could possibly complete properly. Leave your heating maintenance to us, and enjoy the increased efficiency, reliability, and system lifespan that it makes possible.
Schedule your heating services with Robbins Heating & Air Conditioning.