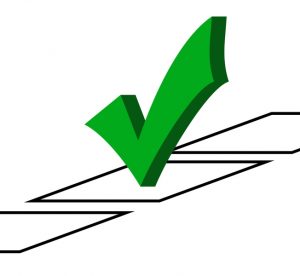 Homeowners are always looking for ways to cut back on spending and save money. So today, we've decided to let you in on a little secret: savings start within the home. That's right! One way to cut back on spending is to invest in maintaining the things you already own.
Your HVAC systems, like your heater and your air conditioner, work hard to keep you and your family comfortable year-round. Without the attention they need, they can begin to falter, costing you both time and money. Joining a maintenance program with your local HVAC company ensures that your systems receive that much-needed attention, boosting efficiency and keeping your budget in check. In case you aren't yet convinced, we've listed a few more reasons why you should join a maintenance program. 
Why a Maintenance Program is Beneficial
Reliable Heater and Air Conditioner
When you sign up for a maintenance program, you will receive air conditioner and heater maintenance in Woodland Park annually or semi-annually, ensuring that they are both reliable for the upcoming season. You want to be sure that your heater can get you through a frozen, winter night and that your AC will keep you comfortable through even the hottest heatwave.
Regular inspections and tune-ups allow your HVAC technician to detect and fix minor issues before they become major, so you can avoid the hassle of dealing with an issue during the season you need your system most.
Extended Equipment Life
An air conditioner or heater that fails years before its estimated service life means that you'll be dealing with a costly replacement much sooner than you ever anticipated. Maintenance ensures that your system will last as long as possible.
Energy Efficiency
Everyday wear and tear can put a huge amount of stress on your HVAC system, causing a drop in energy efficiency. It is estimated that your heater or AC loses 5% of its energy efficiency each year that it misses maintenance. Soon enough, you'll find that your monthly bills are higher than they've ever been.
Annual maintenance can keep our system running at 95% of its initial efficiency, keeping repair costs and utility bills to a minimum.
Never Missing Services
We get it, it is easy for homeowners to forget to schedule their annual maintenance, especially with a busy schedule. Signing up for a maintenance program ensures that you'll never miss out on services! You will receive reminder calls when it is time for your AC or heater's check-up.
Additional Program Benefits
Every maintenance program has its own perks. Here at Robbins Heating & Air Conditioning, you'll receive benefits such as:
15% discount on repairs
Priority customer service
Inflation protection
The agreement is transferrable to a new owner
24-Hour emergency service
No overtime charges
Lower bills, extended equipment life, and fewer repairs
So, ask about our Residential Energy Savings Agreement today! Maintenance is key to ensuring that your HVAC systems remain efficient and effective for years to come!