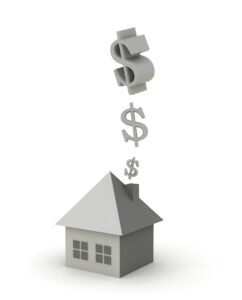 When winter sweeps through Colorado Springs, nobody gets to "skip" heating their house. Heating systems need to turn on, and that means everyone can expect to see a rise in their utility bills compared to the fall. 
However, the heating costs in your house probably don't need to be as high as they are. There are several ways you can lower winter heating costs and make it easier to enjoy comfort, and the winter in general, in your house.
Below we've put together some of the best energy-saving heating costs from our Monument, CO, HVAC experts. You'll need our professional assistance for some of these steps, but the amount you'll save, for this winter and the winters to come, makes it well worth it. 
Schedule professional heating maintenance (if you haven't already)
Did you arrange for heating maintenance with our team in the fall? If you didn't, it isn't too late—and there's nothing better for saving money on winter heating than this. Maintenance prevents breakdowns and extends equipment life, but it also stops the heating system's energy efficiency from declining. If you miss out on maintenance multiple times, you can end up paying 25% more to heat your house than you should.
Change the air filter regularly
If you use a forced-air heater (a furnace or heat pump), you must routinely change out its air filter during the winter. Every one to three months, the filter will become clogged up enough that it will restrict airflow through the heater and force it to expend more energy to work. A clogged filter creates many other troubles for the heater, so make sure you stay on top of these routine changes.
Lower the thermostat to 68°F
Don't give into the temptation to push up the thermostat on an extremely cold day because you think it will heat the home faster and better. All you'll do is make the heater run longer and speed up how much heat the house loses. Setting the thermostat to 68°F during the day when people are home can help you reduce energy consumption by up to 20%. If it still feels a bit too cool, put on an extra layer of clothing.
Lower the thermostat by 8–10°F at night or when the house is empty
When there's less need for heat, such as at night, lower the thermostat further by 8–10°F. Don't turn the heater off entirely when the home is empty, since it will require much more energy to warm up the house when people return. (This level of warmth will also help prevent pipe freeze.)
Use open windows to bring in heat
The radiant heat from the sun is one of the best ways to provide warmth to your house … and it's 100% free heat! Open up windows with sunlight exposure during the day.
Run ceiling fans backwards
Did you know that most ceiling fans can change to running backwards by just flipping a switch on their base? In this second mode, the fan blades pull heated air from the ceiling and push it down into living space. This speeds up the distribution of heat and requires the heater to run less often.
Robbins Heating & Air Conditioning serves Colorado Springs and the surrounding area. Call us for 24-hour emergency service this winter.