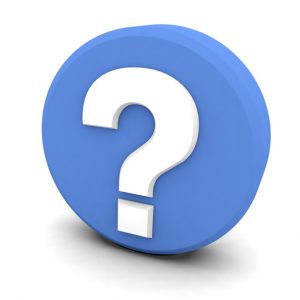 Here's the thing: many homeowners don't want to schedule their annual maintenance services, and we can see why. You've got to put your life on hold for a few hours while some guy does some things to your furnace that, in the end, you've got to pay for.
But, we are here to tell you that furnace maintenance is absolutely necessary and that scheduling it isn't nearly as bad as you think! In fact, we've decided to answer a few of the most frequently asked questions about maintenance, that way, you can decide for yourself if it's important.
So, what are you waiting for? Keep reading to learn more—and remember to schedule your furnace maintenance in Colorado Springs with us!
"Do I Really NEED Maintenance?"
It's possible your furnace will get through the winter without a maintenance session—but it will most likely not be as efficient or as effective as you'd like it to be. Maintenance is one of the best things you can do for your heating system; when a technician completes a tune-up and inspection (followed up by any recommended services afterward), your system improves in more ways than one:
Decreased energy bills
Reduced need for repairs
Extended equipment life
A higher level of comfort
"But What If My Furnace Is Still New?"
Of course, a brand-new furnace should have received the service it needed at the time of installation. But many people believe that if they've had a furnace for 1 year, 3 years, or even 5 years, it doesn't need to get any service.
Even heaters that were installed one year ago can benefit greatly from maintenance. First of all, some warranties are only valid if you have regular maintenance. Secondly, it minimizes wear and tear, which means fewer repairs and lower energy bills for you!
"Isn't It Too Late?"
Not at all! It's better to schedule maintenance late in the season than not scheduling it at all!
"Is it Going to Cost a Lot of Money?"
Of course, it will cost money to have a technician come in and maintain your furnace. However, in the long run, it will save you money. Catching problems early means saving on emergency heating repair and the accrual of wear and tear that can cause a system to fail early.
Schedule Now!
See, maintenance is definitely important! Just be sure that when you do decide to schedule your services that you do so with a professional. Trust us, only a certified HVAC professional has the tools, training, and experience to thoroughly inspect your system and make the right recommendations for it.
See, there might be plenty of amateurs willing to provide these services for a fairly cheap price, however, an attempt to save money could end up costing you much more in the long run. That's why we think it is always best to call in a professional!
To schedule your furnace maintenance services, or to schedule any other services with our team, contact Robbins Heating & Air Conditioning. Home and commercial comfort efficiency.