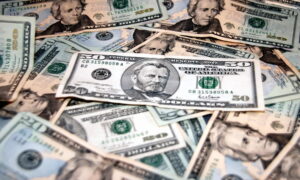 There are a lot of reasons why homeowners might put off calling for air conditioning repair. They're hopeful it'll get better on its own. Or they're getting by with portable fans. Their AC is kind of cooling their home and it doesn't seem like it warrants a call for repairs. Yet! For an air conditioner that hasn't totally broken down, not knowing if you should have it looked at is understandable.
However, we want to make sure that the fear of your AC being unable to be repaired never causes you to hesitate about getting the system checked. We never want a homeowner to feel like replacement is their only option–or to feel pressured into it!
We created this guide to help homeowners know the factors we consider when advising for either repairs or replacement.
The Rule of 5,000
The rule of 5,000 is one all homeowners should know and it applies to heat pumps, ACs, and furnaces. The rule will help you determine if you should get a repair that seems expensive. All you have to do is take the dollar amount of the repair and multiply it by the age of your system in years. Here's an example.
You're holding a repair estimate of $600 in your hand. Your AC is 7 years old. $600 times 7 is 4,200. Because this amount is less than 5,000, you're better off getting the repair. If the amount were to exceed 5,000, you'd be better off replacing it. 
Factors That Indicate Replacement
Age of Your AC
The estimated lifespan of air conditioners is between 10-15 years. As it nears the tail end of this estimate, your air conditioner can really start to decline. Repairs usually become more frequent and more costly. Your utility bills may shoot up with no correlation in usage.
The older your AC is, the more likely we are to recommend replacing it. It just doesn't make financial sense to keep repairing an air conditioner that's not going to last much longer. You'll find that a replacement will bring you greater home comfort while reducing your energy bills.
Lackluster AC Performance
If your AC isn't really doing its job, why keep it employed? If your AC is failing to adequately cool down your home and you've had it repaired and maintained, it's time to consider a replacement. It might be better to go with an upgrade that'll be a solid investment in your comfort level for many, many years.
Home Investment
How long do you plan to own your home? If you intend to own it for a while, you're better off replacing it. A new air conditioner is a great investment in how much you enjoy being in your home. Besides, AC costs are only going to keep going up so getting the replacement you know you need is a wise move.
However, if you plan to sell your home in the next several years, you may be better off putting off a replacement. Although it always looks good to a potential buyer when HVAC systems have been recently upgraded, the new owner might not like the upgrades you've made. They might prefer a different type of system.
Robbins Heating & Air Conditioning serves Colorado Springs and the surrounding area. Contact us today to schedule air conditioner repairs.