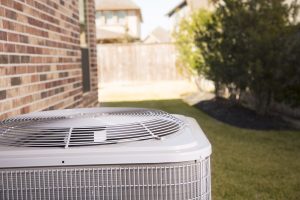 The bad news is that your air conditioner needs to be replaced. The good news is that you've never had so many options for cooling your home. It's quite possible that there's a better option for cooling your home than the outdated AC that hasn't been serving you well.
The first step in any AC replacement is researching your options and knowing what you want. Let's go over all of the options there are for cooling your home. We know that the thought of a new air conditioning installation in Colorado Springs is a stressful one but we're here to make the process as easy as possible. 
Split Central Air Conditioners
Traditional central air conditioning systems are the kind that most homeowners have in their homes. This tried and true method of cooling a home is the one people usually know about.
There's a reason why they're so well known. These whole-house AC systems use ductwork to distribute cooled air throughout your home. They're dependable and affordable when it comes to upfront installation costs.
So what are the drawbacks? Central air conditioners are reliant on air ducts to distribute the cooled air. The quality of your ductwork contributes to the efficacy of the system. Ductwork is prone to wear and tear and leaks can allow conditioned air to escape the system and for pollutants to make their way in.
This can decrease your indoor air quality (IAQ) as well as cause poor energy efficiency. Some homeowners don't have the room for ductwork or want to avoid the hassle of installing air ducts into an existing structure.
Ductless Mini Split Systems
Ductless ACs have some things in common with traditional split central air conditioners. They consist of an outdoor unit that houses the compressor. They blow air from which the heat has been stripped throughout your home. However, the outdoor unit connects to multiple wall-mounted blowers which cool different areas of the home independently of one another. 
The various air handlers connect to the outdoor unit via a conduit, which contains the necessary power, refrigerant, and drainage lines. If you have a central AC and are concerned about what's involved with the installation of a ductless system, it usually requires a small 3″ hole to be drilled into the walls.
The genius of the ductless system lies in its versatility and your ability to really control your home comfort. You don't have to cool your entire home. You can choose to cool down only certain rooms. This setup is ideal for people who work from home and only need their office cooled down on weekdays. Or if one person runs hotter than other people in your household, they can adjust the thermostat to their bedroom only. 
Heat Pumps
A heat pump is a 2-in-1 system that's capable of both heating and cooling a home. This is a great option if you know that your furnace is declining and is due for replacement. Heat pumps can be ductless or utilize ducts (in fact, the mini split is essentially a heat pump).
A heat pump cools and heats your home by transferring thermal energy from the outside using a refrigeration cycle. Heat pumps are more energy efficient than central ACs because they run solely on electricity. They're also an eco-friendly option because they don't burn fossil fuels.
To schedule AC installation in Colorado Springs and the surrounding area, contact the team at Robbins Heating & Air Conditioning today.