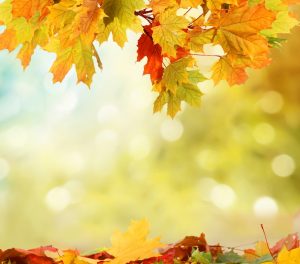 This week is the official start of fall. Temperatures, of course, don't strictly obey the calendar, and you may still need to rely on running your air conditioner for a few more weeks. But it's a transition time, and this is an ideal point in the year to stop and consider how well your air conditioner performed over the summer. This can help you make a few important decisions about your HVAC system and home comfort—in particular, answer the big question: "Is my AC good for another year, or should I schedule a replacement?"
The question is more urgent if you have an air conditioner that's in the 10 to 15-year range. This is the general service life expectancy for an AC, so you'll want to give close consideration to the system's performance so you'll be able to get ahead of a final breakdown. If your air conditioner is older than 15 years, we recommend a replacement system as soon as you can arrange for it.
What to Consider When Evaluating Your AC
Here are factors to think about when judging if you've got an AC that needs help from a professional HVAC company in Colorado Springs, CO, whether small repairs, big repairs, or a replacement:
Capacity: e. did you receive the amount of cooling from the air conditioner that you normally expect from it? Provided the AC was professionally installed, it should deliver the amount of cooling necessary to keep the house cooled to a comfortable temperature on the hottest days. If the house felt warmer than usual, the AC may be losing capacity due to age or a malfunction.
Even Cooling: Is the air conditioner cooling the parts of the house evenly? You shouldn't notice hot spots in rooms that are normally comfortable. When cooling becomes uneven, it's often an early warning of a dying system. There are also smaller malfunctions that can contribute to this, and we recommend you call us to find out what's wrong.
Noise: If your air conditioner is starting to make more noise than before, to the point it's a bit of a nuisance, it's something that needs investigation. A single weird noise often means the AC needs a repair. General noisiness can mean the AC is ready to retire.
Costly Operation: When your air conditioning costs take a steep rise over a season compared to previous years, it's a warning. We understand you probably used the AC more this year than other years because you were home more often, but if you still can't account for the rise in costs, the air conditioner may be in trouble.
Repairs: You shouldn't need to call for AC repairs each year. That's too often. And more than once a year is far too often. At this point, you'll be throwing away money that should go toward a replacement system.
When in doubt, talk to our professionals. We can provide you with honest answers and cost-effective solutions to your air conditioning concerns.
Call on Robbins Heating & Air Conditioning any time of the day or night for fast AC service in Colorado Springs and the surrounding area.