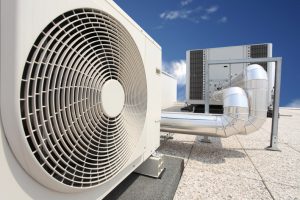 Until recently, we have completed commercial HVAC maintenance just like any other company. We showed up to the job to do a thorough inspection of the unit and provide a tune-up that may help improve efficiency. However, there are issues with this type of maintenance process.
Commercial HVAC systems are serviced often, as per manufacturer recommendations. However, oftentimes, no matter how much maintenance your system gets, it's still not as efficient as you need it to be.
For systems that are serviced often but still inefficient, there's a new way. Now, we use a unique form of Analytics Maintenance (AM) to keep your commercial heating and cooling systems working at their very best.
Analytics Maintenance with SmartTech
Robbins Heating & Air Conditioning utilizes analytics maintenance (AM) to diagnose heating and air conditioning inefficiencies. We can use this technology for both rooftop units AND split-system ACs—of any size and any brand.
Analytics works using an analysis-based approach, rather than a predictive maintenance approach. Typically, a tune-up targets some existing inefficiencies, but largely calls for adjustments that only predict what may go wrong. Analytics maintenance allows us to make adjustments based on what is already making your air conditioning or heating equipment less efficient.
With this technology, a program works directly with your HVAC control module to record data throughout the day and night. When we show up to a scheduled maintenance visit, we can check on the data and make changes to the system (or schedule repairs) as needed to really improve the performance and efficiency of your rooftop or split unit.
AM Plan – Smart Maintenance Planning
AM plan is our maintenance scheduling program, which gives you, the building owner or property manager, complete control over designing your own maintenance schedule. You get to choose which plans and schedules work for you and your business, so we don't interrupt the daily routine on your property.
We also have different plans for different budgets. A more cost effective option for your property may be to have less frequent onsite maintenance visits—and that's okay. We are happy to work through your options together.
See the Difference for Yourself
The data recorded by the analytics maintenance system allows us to track problems and find lasting solutions. We use a third-party verification tool, Total Performance Diagnostics (TPD), during AM as well. With this technology, you can see just how your equipment is performing, and we can prove to you that our tests and services are making a difference.
These state-of-the-art analytics tools simply work better than traditional preventative maintenance (PM). If you have only thought of us as a residential HVAC company before, it's time to think differently. Our services have already helped large properties in the area to spend less and see the difference it makes to have the right diagnostic tools. We are committed to commercial service and doing it a different and better way.
Choose analytics maintenance for your next Colorado Springs commercial HVAC maintenance service. Contact the experts at Robbins Heating & Air Conditioning for the latest technology and the best results.