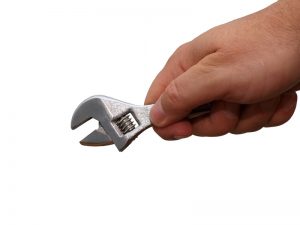 You depend on your heat pump to get you through every season, especially the harsh winters here in Colorado. Therefore, it is important for you to pay close attention to your heat pump and schedule repairs as soon as you notice any sign of a problem.
Don't attempt to repair problems yourself. Instead, contact a trained HVAC professional to get the job done right. Robbins Heating & Air Conditioning offers heat pump repair in Colorado Springs, CO. Only a trained technician has the knowledge to keep you comfortable all year long. Below, we have provided a list of signs that indicate your heat pump needs repair. 
Signs Your Heat Pump Needs Repair
Ice Along the Indoor or Outdoor Coils
Depending on the heat pump's mode, ice and frost can start to develop along the indoor or outdoor coils. This indicates that either the coil has become dirty or the heat pump has lost refrigerant because of a leak. In either case, the coil will eventually lose the ability to absorb heat during evaporation, leading to icing. Simply scraping the ice off of the coils will not solve the problem. A technician needs to detach and clean the coils or seal any leaks that are found and recharge the refrigerant.
Heat Pump is Stuck In One Mode
If your heat pump will only blow cold air or only blow warm air, then you have a problem on your hands. Sure, it doesn't seem like a problem if your pump will only blow warm air in the winter, but wonder if were the reverse? The most common reason for this issue is a failed reversing valve. The reversing valve is responsible for changing the direction of the refrigerant flow, which allows the heat pump to both heat and cool. An HVAC technician can replace the old valve with a new one.
Reduced Air Flow
If you've noticed a decrease in the amount of airflow throughout your home, your heat pump has a problem that needs solving. There is most likely an issue with the air handler. The air handler contains the blower that sends out the conditioned air from the heat pump, and if the blower fan becomes dirty or worn down, it can cut the fan's power and reduce airflow. Another potential cause of decreased air flow is a clogged air filter. Contact your HVAC technician to determine the cause of low airflow, and remember that your air filter should be replaced once a month during regular operation!
If you suspect a problem with your heat pump, contact our experienced technicians at Robbins Heating & Air Conditioning. We will be happy to assist you. We will thoroughly inspect your system to pinpoint the source of any problems. We can complete your heat pump repair with the quality workmanship that our customers know to expect from us.
Remember, preventative maintenance is the best way to avoid repairs! We offer a comprehensive maintenance plan to ensure that your heater works efficiently and effectively for years to come.