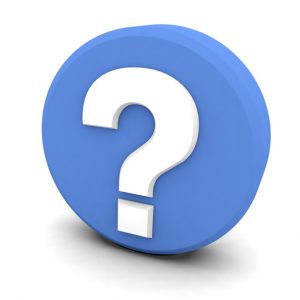 Throughout its life, your furnace has served you well. Our cold winters would be unbearable without good central heating, and thankfully you've had reliable heating year after year. But now, as it reaches an older age, you've noticed your furnace isn't quite running the way it's supposed to.
Whether it's broken down completely or just not heating your home to the level of efficiency you expect, you have one big question. Will you have to replace the whole furnace? Ask yourself these questions to find out.
Have you called in a technician?
Before we begin, we have one very important question to ask you: have you already called in a technician to check out your furnace? If not, now is the time to do so. A qualified HVAC technician is the only person who can give an accurate diagnosis of a troublesome furnace.
If you have already called a technician, but you're still uncertain of what to do, have you tried getting a second opinion? Sometimes, a second technician catches what the first company couldn't, and finds a solution to a problem rather than recommending a replacement.
Will a repair cost an arm and a leg?
After you get a quote from your technician, you might have a realization. "For a few hundred more, I could just buy a new heater!" And you might just be right.
In general, we don't think it's worth it to pay for a repair—one that will simply serve as a patch on an older heater—when the price is about half the cost of a new furnace. That repair may not last very long anyway, as a furnace with mismatched parts is less likely to work smoothly and efficiently.
How old is your heater?
The average lifespan of a furnace is only about 10-15 years. Of course, this number can vary significantly. In a warmer climate, furnaces may last longer. They are also likely to last a long time if they get regular tune-ups each year.
In other words, age isn't everything. You shouldn't assume your furnace is due for a replacement just because it is approaching 10-15 years. However, if it's around this old, working inefficiently, and breaking down frequently, it's likely time for replacement. And if the heater is several decades old, it could be a safety risk!
How much do you pay each month?
A final question to ask yourself is whether you are overpaying for heating every month. In fact, this might be a question to ask your neighbors. Do they pay way less for heating than you despite a similarly sized home? Was your last heating bill a lot higher than one you got around the same time period a couple of years ago?
A new heating system is likely to run way more efficiently than your current one (provided it is properly installed). Your bills will drop right after installation, and for many people, this alone is worth the replacement!
Schedule your system replacement or heating repair in Colorado Springs with the experts at Robbins Heating & Air Conditioning.