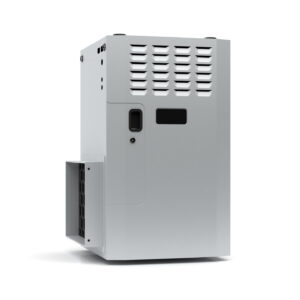 Your home's furnace is one of its most important parts—and it's something you'll think about every day through a cold Colorado Springs winter. When your furnace is doing its job and keeping your family cozy and safe, it's easy to imagine that it will always keep up the good work. 
But of course it can't. At some point in the future, and possibly as soon as this year, the furnace will need to be replaced. How many years can you expect to get from your current furnace?
Well … It Depends
This is the answer when it comes to talking about the service life expectancy of most appliances. There are estimates, but many factors come into play, such as how often the appliance is used, the conditions under which it's used, and the amount of regular care it receives. 
We can't give you a 100% definite answer on how long you'll have your furnace, but we can help you with a few numbers and a few considerations. 
The Average Estimated Life Expectancy of Furnaces
We'll start with the basic numbers. If you use a mid-efficiency gas furnace to heat your home, which is the most common type, then you can expect it to last for 15 to 20 years. Some can last for longer, but it's uncommon, especially considering the amount of use furnaces get in our winters. High-efficiency furnaces, such as condensing furnaces, have a slightly lower life expectancy, while electric furnaces have a slightly higher life expectancy. We strongly recommend looking into a replacement for a furnace that's more than 20 years old. 
The Maintenance Effect
Regular maintenance for a furnace is essential to help it reach the average service life: the numbers we listed above apply only to a furnace that has professional maintenance done each year. If a furnace is neglected, it's service life expectancy will start to drop and may even be cut in half. This is one of the many reasons we recommend customers sign up for our Energy Savings Agreement so they'll have regular furnace maintenance each year. 
The Safety Concern
Natural gas furnaces can become hazardous due to carbon monoxide (CO) leaks, and this danger is much higher in an older furnace. We don't want to scare you: gas furnaces will operate safely for most of their lives if they have regular maintenance and repairs as needed. But the danger is there, and it increases if the furnace grows too old. An aging furnace may suffer from corrosion leading to CO escaping through cracks in the heat exchanger. Please don't try to "push" your furnace to keep working year after year once it's gotten too old, because this can lead to harmful problems. 
Trust to the Professionals
If you need furnace repair in Colorado Springs, CO and want to find out if a replacement is a better option, you can trust us for honest answers. We are looking out for both your comfort and your safety, and we'll tell you when we think you have a furnace that's too old to keep; and if we think we can fix it, keep it running safely and efficiently, we'll tell you that as well.
Robbins Heating & Air Conditioning serves Colorado Springs and the surrounding area. Want to know about the future of your furnace? We can help!