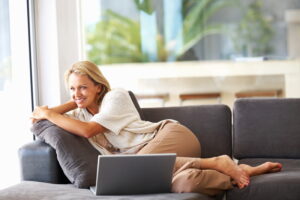 We want the best for all our customers, and that includes installing the finest in indoor air quality products for their homes. Right now, as an El Paso County exclusive, we're offering to install bipolar ionization IAQ products as part of the Smart Tech Alliance. These IAQ devices bring the freshness of the outdoors to your indoor air. 
What Is Bipolar Ionization?
Just what is this technology, and why are we so glad to offer it? Bipolar ionization is the creation of negative and positive oxygen ions that actively remove harmful pollutants from a house. The positive and negative ions produced by a bipolar ionization IAQ device move into a house to neutralize contaminants like viruses, bacteria, mold spores, and more. It's a safe process—the same used in nature—and will result in healthy and fresh-smelling indoor air. 
Call our team today to ask about a bipolar ionization IAQ device for your home. Our experts can integrate it into your existing HVAC equipment so you enjoy the freshness of a spring day inside your house all the time. 
Robbins Heating & Air Conditioning serves Colorado Springs and the surrounding area.